The Table Mountain and Ocean in Cape Town.









Iryna Kuchma from flickr http://www.flickr.com/photos/kiryna/














South Africa offers endless possibilities for an active holiday full of fascinating experiences. Among the things not to be missed are Chapman's Peak Drive with its 114 curves, Cape Point and Good Hope, Robben Island, the penguins at Boulders Beach and Kirstenbosch Botanical Gardens. However, so much has already been written about all these things, we figured you don't need even more information from us. Here, instead are a few of our personal suggestions for things to do. We hope you enjoy them!
1. Tour the vineyards of Stellenbosch by bike


Panorama of Stellenbosch, seen from Papegaaiberg.
This is a perfect way to experience the beautiful vineyards of Stellenbosch and taste its amazing wines. Either rent bikes in Stellenbosch and go it alone, or join a guided tour.
Even if the distances between the vineyards are quite short, we recommend that you visit a maximum of 4 different ones in a day, with a long stop for lunch at one of them. And be sure to join a tasting session.
Our personal favourite is Lanzerac, where you can also tour the wine cellar and do an unusual kind of tasting – of chocolates paired with wines. How about a Pinotage paired with a cherry dipped chocolate?
Resources:
2. Franschoek – French style town
Franschoek was founded by French Huguenots in 1688, fleeing from religious persecution at home. The town's French heritage can still be seen in the charming architecture of its main street. This is also the "food and wine capital" of the Cape and many of the region's top restaurants are located here.
More information:
3. See the whales in Hermanus
The World Wildlife Fund WWF has named Hermanus one of the world's 12 best whale-watching locations. Every year between June and November, Southern right whales visit Walker Bay, and can be seen frolicking in the waves. Watch them from the shore or from a boat.
In Hermanus, the world's only 'Whale Crier' blows a horn to announce where the whales have been spotted. And every year in September, a festival is held to welcome the whales' return.
What kind of whales can you see? Read more
More information:
hermanus.co.za
http://Southern right whale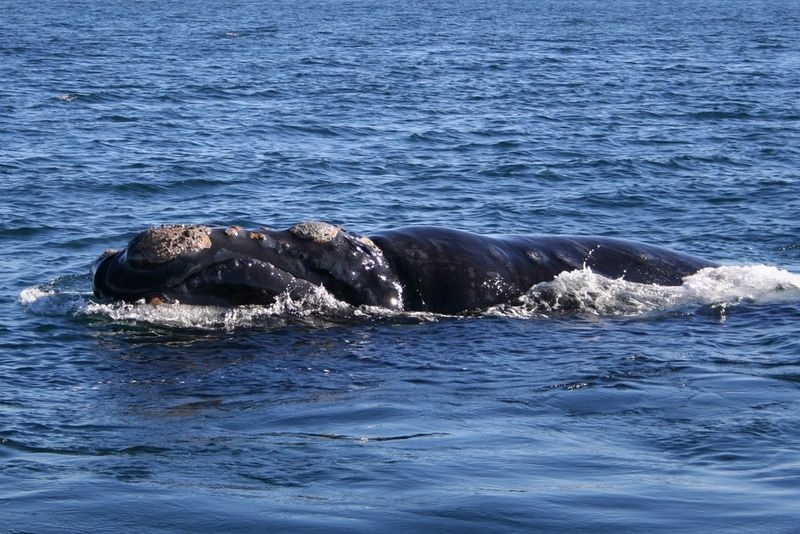 Southern right whale. Photographer: Michaël CATANZARITI
4. Dive with sharks (near Hermanus)
Would you like to meet a white shark? Now's your chance!
Dives are organised from two coastal locations, Gansbaai and Simon's Town, and it's not as scary as you might think. You meet the sharks from the safety of a diving cage!
From October to January, it's best to set out from Gansbaai, the 'Great white shark capital of the world'.
This small, charming coastal town is near Walker Bay, about 2 hours from Cape Town, and close to Hermanus. From February to October, the sharks move close to Simon's Town again, so that's your best starting point.
More information:
www.gansbaaiinfo.com
WikiPedia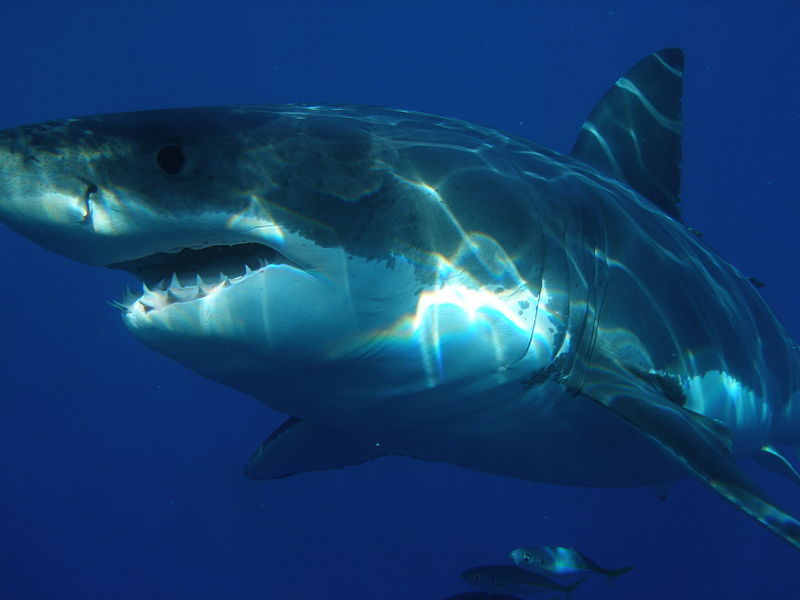 Great white shark. Photographer: Sharkdiver.com
5. Visit wine Estates in Somerset West
There are several vineyards close to the guest house. A few personal favourites are:
6. A day on the 'Red route' – Paarl wine route
Paarl is located about a 50 minutes' drive from Hottentots Mountain View, very close to Stellenbosch and Franschoek.
A perfect place to start visiting the Paarl wine district is KWV, where you can join a guided tour and tasting.
We also recommend:
Fairview – for cheese as well as wines.
Spice Route – mainly for its view.
Avondale – which also sells lovely organic wines.
Nederburg – for those who prefer a sweet wine tasting.
More information:
www.paarlwine.co.za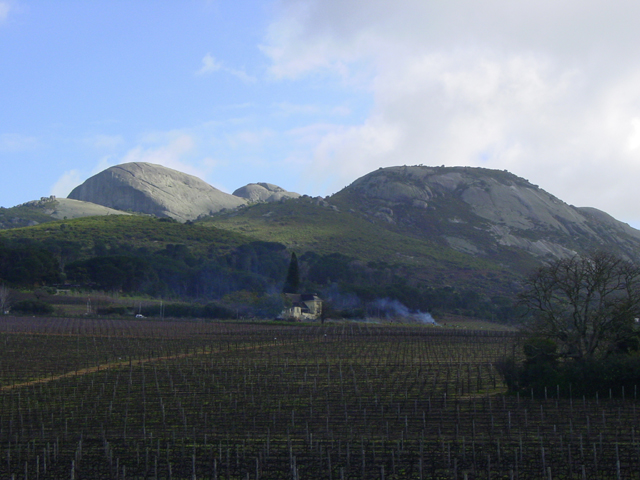 Paarl Mountain, the second largest granite outcrop in the world. Photographer: Nick Boalch
7. Camps Bay – funky beach resort
Enjoy the beaches, friendly vibe and excellent restaurants at Camps Bay – a suburb about ten minutes south of Cape Town city centre.
We recommend having lunch in Camps Bay, which offers a beautiful beachfront location with a great view.
More information:
Sundaze Surfing – Cape Town from Sheldon Moultrie.
8. Hike up Table Mountain


Panorama Image of Cape Town taken from the Table mountain.
If the weather is nice and the skies are clear when you arrive in Cape Town, we suggest you go and visit the Table Mountain immediately. The ride up to the top with the rotating cable car takes about 10 minutes, but why take the easy route when you can hike?
If you hike, stick to the marked trails …. or join a group hike. The walk up through Platteklip Gorge takes between 2 and 4 hours, depending on how fit you are.
From the summit, you are rewarded with stunning views overlooking Cape Town and Robben Island. And if you're too tired to walk down, just take the cable car back.
More information:
WikiPedia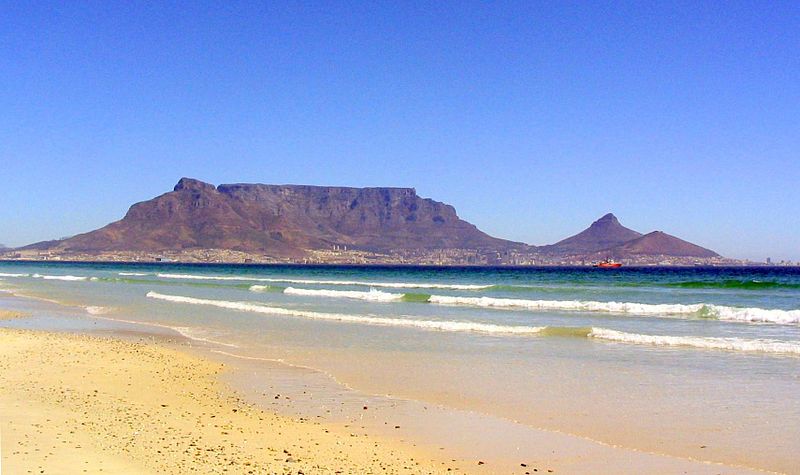 Cape Town's beach, the Atlantic Ocean, and Table Mountain. Credits: www.namastesouthafrica.com
9. Langebaan beach – the 'Jewel of the West Coast'
Langebaan is an easy hour's drive north from Cape Town. Its white sandy beaches, clear protected waters and mild climate make Langebaan popular for sailing, kayaking, kitesurfing and fishing. There's something here for the whole family.
For peace and quiet, go to the West Coast National Park, which has endless golden beaches, azure waters and a rich variety of birdlife.
Our favourite eating place in this area is Die Strandlooper, situated right on the beach just outside Langebaan. This casual, open-air restaurant serves wonderful fresh delicacies from the sea. But don't forget to book!
More information:
WikiPedia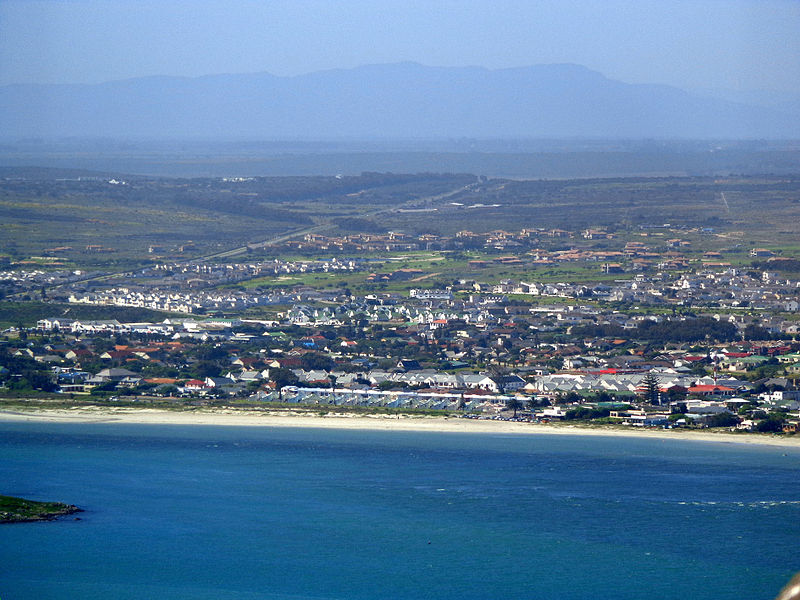 Langebaan as viewed from Postberg, West Coast National Park, with Engelsman se Baken mountains in the distance. Credits: Andresdewet
10. Golf
If you're looking for an unforgettable golfing experience, you've come to the right place. We are not golfers, but our friends assure us that the Pearl Valley Golf Estate, The Arabella Golf Course, and Erinvale Golf Club are all breath-taking and not to be missed!
More information:
The Pearl Valley Golf Estate
The Arabella Golf Course
Erinvale Golf Club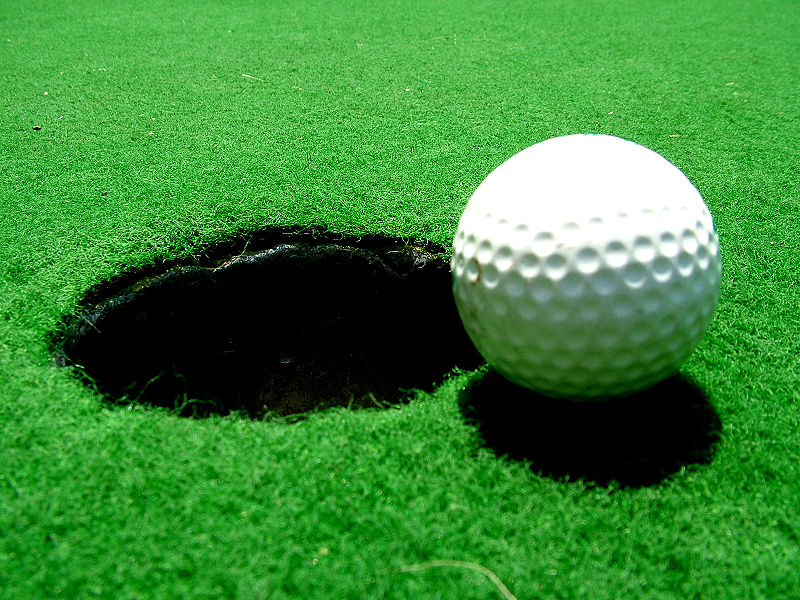 Photographer: Lotus Head
We are here for you and will do everything we can to make your experience in South Africa and at our Guest House relaxing, fun and memorable. Please feel free to ask us for more information about any of these things, any time.